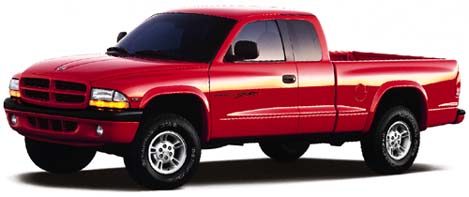 Hence the delay in thoughtful bloggage. It's incredibly difficult to manage this into my day without my own equipment, and clandestine office-postings have been impossible, since they took my key away to give it to the database-woman. I was once the god of data. Now I am not. But I DO have a key. So I'm posting tonight.
And for those who know, I KNOW that I'm supposed to be doing something else. Bless my heart. I'm a-have to find a way to get a new computer.
The news is such: I will be in Orlando for at least another three months, if not more. Most likely Florida will be my new permanent home, at least for the next few years. Yeah, that makes about as much sense as tits on a bullfrog. But there you go.
Now I have to go and get some food and get on with what I'm supposed to be doing *winks* but expect slightly more regular blog action to be forthcoming. It's looking like Sundays will be the day. Maybe. Who the fuck knows. I don't.
So I'm looking for a bit of public opinion. Here's a link to the shitty poems I had on the web before (note: these bits of stuff are highly introverted and a bit, well, abstract and not really related to anything that's important anymore. And please forgive my lack of proudness for my poultry. It's just how I am. )
It's called Crap-Assed Poetry.
I been thinking on reviving, or rather, reconstructing a poetry site since I've figured out how to make the blogger look a bit more fancy. What do y'all think?????
Of course, all these things and more would be easier if someone would, out of the kindness of their hearts and depths of their pockets, send a poor organizing apprentice a new laptop.

Just a suggestion for the philanthropically inclined.

Lately it seems I know nothing of national news or anything but the wacky Florida weather. My own brushes with the patriarchy, though as frequent as one would expect, have been scrawled in illegible shorthand in a notebook somewhere. I been speaking Spanish a whole lot and working my tail off. It seems, though, that soon I shall travel to Tennessee again to pick up my truck and drive it back here, along with some very important belongings (like my upright and electric basses, books, etc. and so forth.) My truck looks kinda like the one randomly pictured in the upper left-hand corner. Mine, however, is not a 4X4 NOR is it a Sport edition. But that's the general idear, up there.
So if anybody wants to buy me a cap for my truck in lieu of flowers or a computer, then that's just fine-diddly-ine.

Till we next cyber-meet, amig@s. Sorry for all the delays. Again. *Makes pouty face that will only be relieved upon shipment of new laptop. Or truck cap.*